??
??Welcome to Underwater World Xiamen, located on Xiamen's beautiful iconic Gulangyu Island. It covers 1.75 hectares of floor space, a construction area of over 10,000 square meters and is an investment and management by Singapore-based Straco Corporation Limited. It is the only aquarium and one of key tourist attractions in Xiamen that incorporates multi-functions of tourism, entertainment and education. Our mission is to inspire people to better understand and care about rivers and oceans on the earth through exhibits and programs we presented. Open in1998, Underwater World Xiamen has been accredited as an Education Base by authorities on a city, a provincial and a national level since 1999.
????????

Immerse yourself in a world of 10,000 aquatic animals representing over 350 species and discover your own underwater adventure. The aquarium looks as a blue crystal palace on the external building and is divided into five major exhibition zones internally, i.e. Penguins & Freshwater Fish, Sperm Whale Specimen, Marine Fish, Underwater Viewing Tunnel and Ocean Theatre. The animals showcased are originated from coastal waters in China, Indian Ocean, Australian sea areas and Amazon River areas, etc. Every day our comical sea lion shows in Ocean Theatre energize, entertain and inspire. The Sperm Whale Specimen weighing 48 tons and 18.6 meters in length is one of the most complete large-scale whale specimens in the world.??????????
Penguins & Freshwater Fish
Stroll at the Penguins & Freshwater Fish Zone you will meet Arapaima, the world largest freshwater fish who is from Amazon River South America, Giant Salamander, the world biggest amphibian from China, the love fish Kissing Gourami from Indonesia and other freshwater fishes. Also, the Humbolt Penguins await your arrival at Penguins & Freshwater Fish Zone.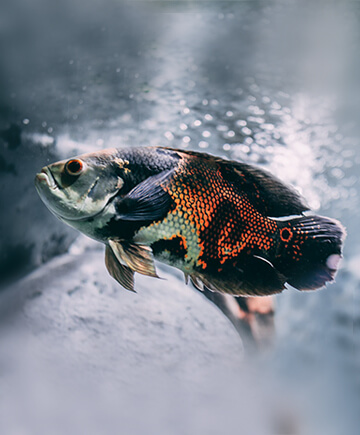 Sperm Whale Specimen
In this zone, you'll learn about how a fantastic giant with 18.6 meters long and 48 tons in weight was "reborn". This giant specimen with a separate mounted skeleton is named sperm whale, the biggest sperm whale specimen ever found in China. The dead whale was firstly found at the coastal waters near Xiamen on March 11, 2000. It takes us three years to get it mounted and showed to publics with both its body specimen and skeleton. Here were also exhibited some other stuffed animals such as Minke whale and dolphins, etc.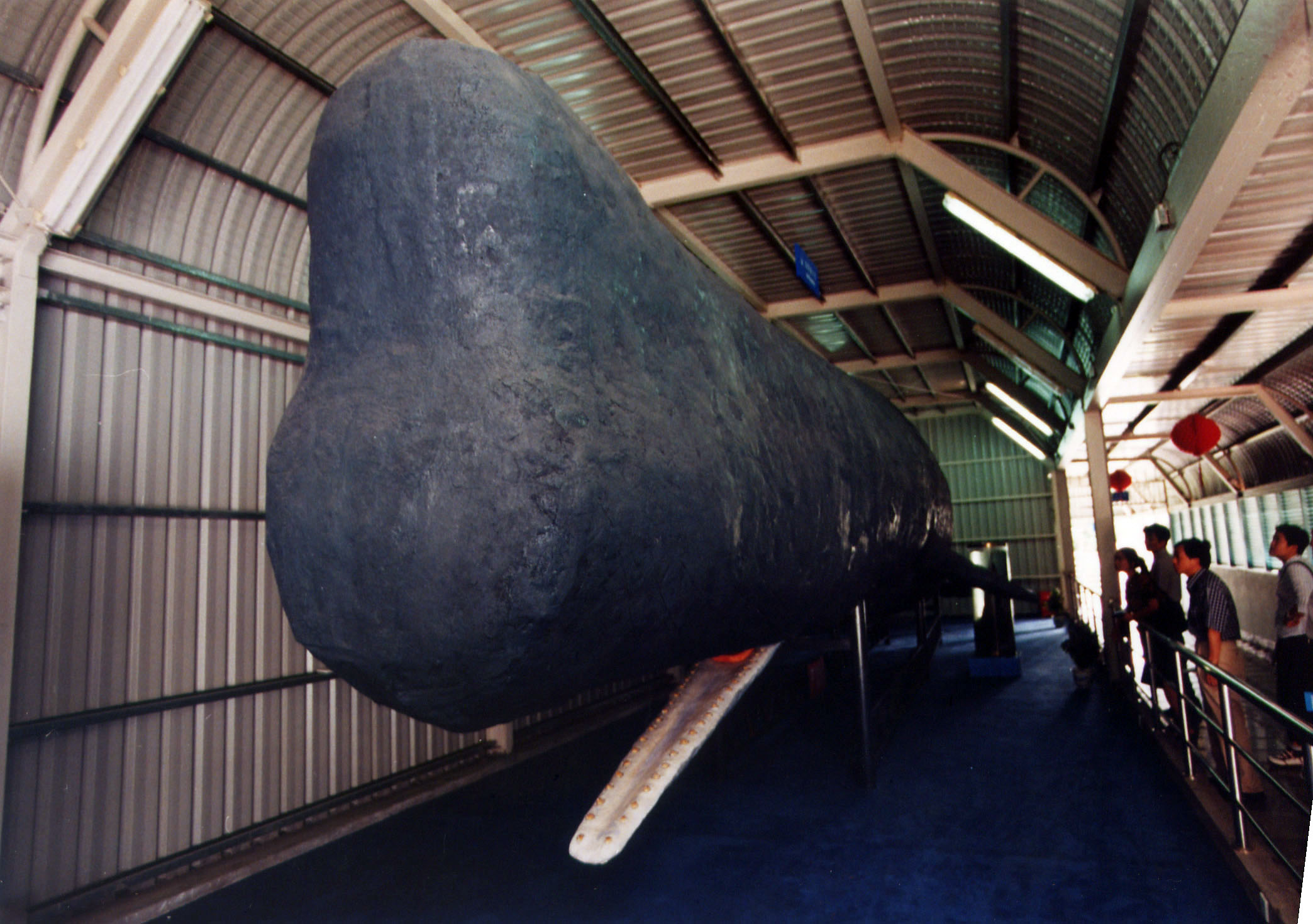 Marine Fish
Visit inside the Marine Fish Zone, the largest zone among five zones in Underwater World Xiamen, in which there are 4,000 tons of water circulate through all tanks, you will see many exotic fishes from all over the world. Here you see the Pacific Sea Nettle, huge jellyfish, the sawfish with a long "saw" on its mouth, the "flying birds"- eagle rays and a so called The Magic Cudgel, a cylinder-shaped tank with 7 meters in height and 2.5 meters in diameter, the biggest tank in the Underwater World.
Underwater Viewing Tunnel
Step onto a hundred meters long travelator in the Underwater Viewing Tunnel at a uniform temperature of 26 degree Celsius all year round, you can get face-to-face with a great variety of fishes through acrylic glass tunnel such as mighty sharks, schools of giant trevallies, the piggish banded groupers, steady sea turtles and other kinds of marine fishes. It seems that you are arrived at the Underwater Dragon King's Palace.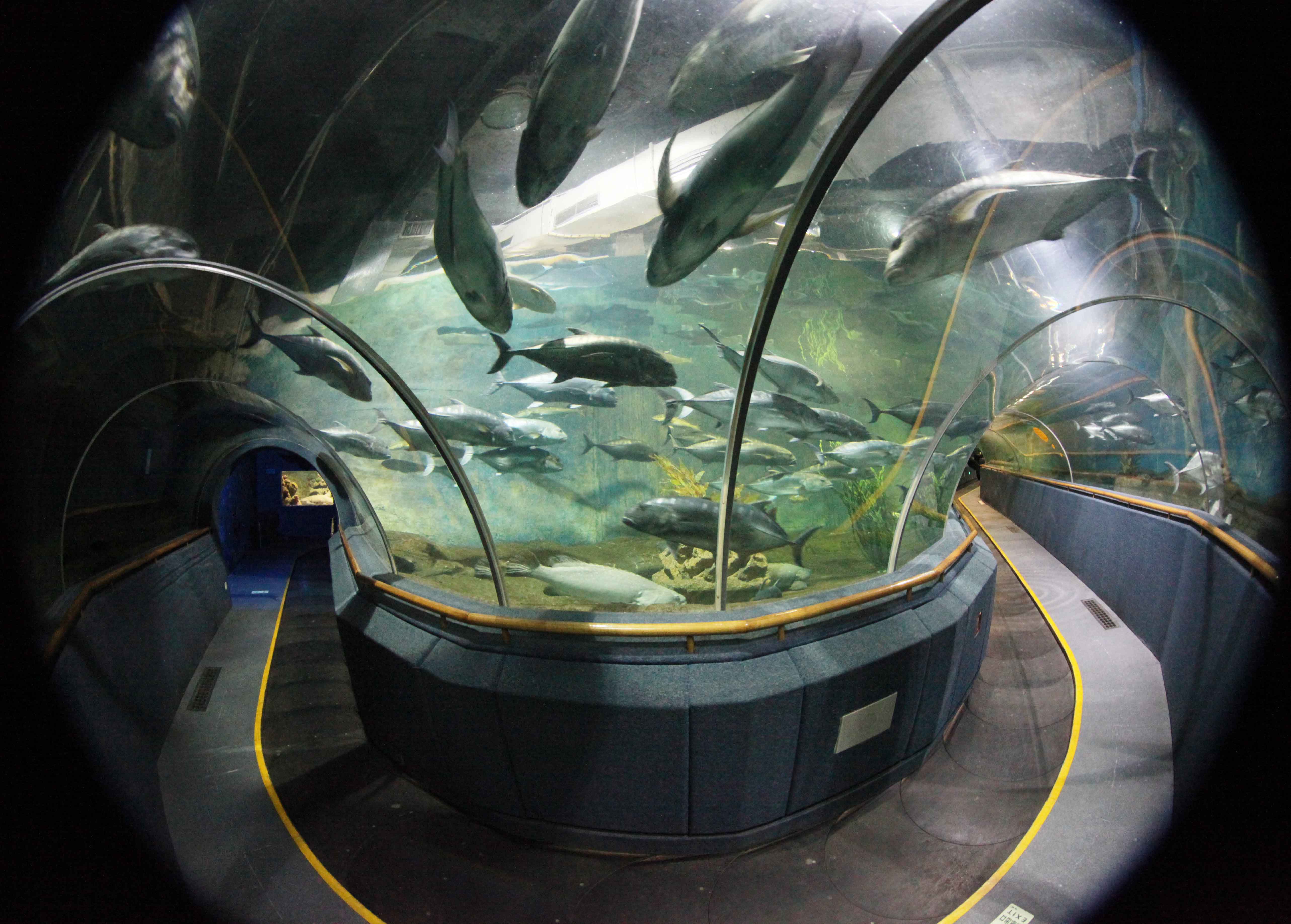 Ocean Theatre
?
Take a seat and catch the playful sea lion presentation in the Ocean Theatre. Our comical star sea lion is from Uruguay, South America and now here is the home to her. Every show time she is brave enough to challenge herself through both its grace and athleticism. Ridiculously she is capable of standing with her hand or balanced moving with a ball on her head. Or she can even play with large rings just like playing the Frisbee on the stage. The daily show in the Ocean Theatre is free with Aquarium Admission.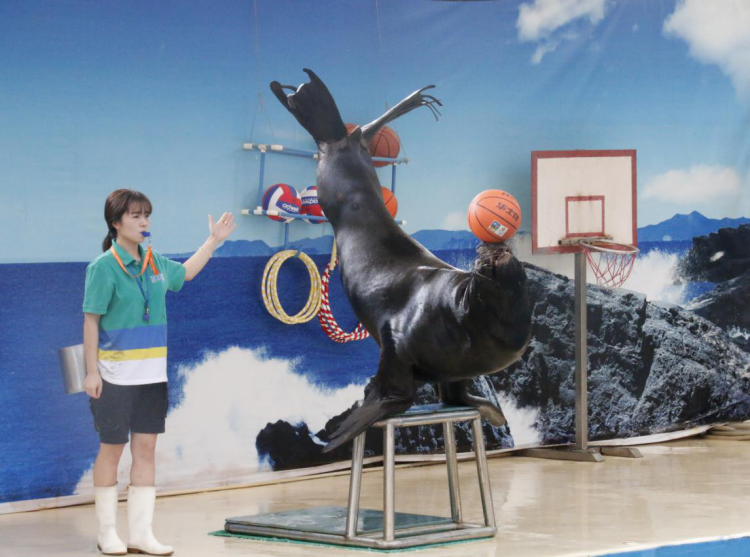 Special Exhibitions
Apart from the permanent exhibitions you pass by there are also special themed exhibitions organized every year. The exhibitions are educational and entertaining and are to spread information on natural history, sociology and humanities. At the moment you will see exhibitions of Underwater Flashy Fish Garden, Underwater Dancers, Fish Who Camouflage, Dreamy Jellyfish, Three Local Precious Animals-White Dolphin, Lancelet and Egrets.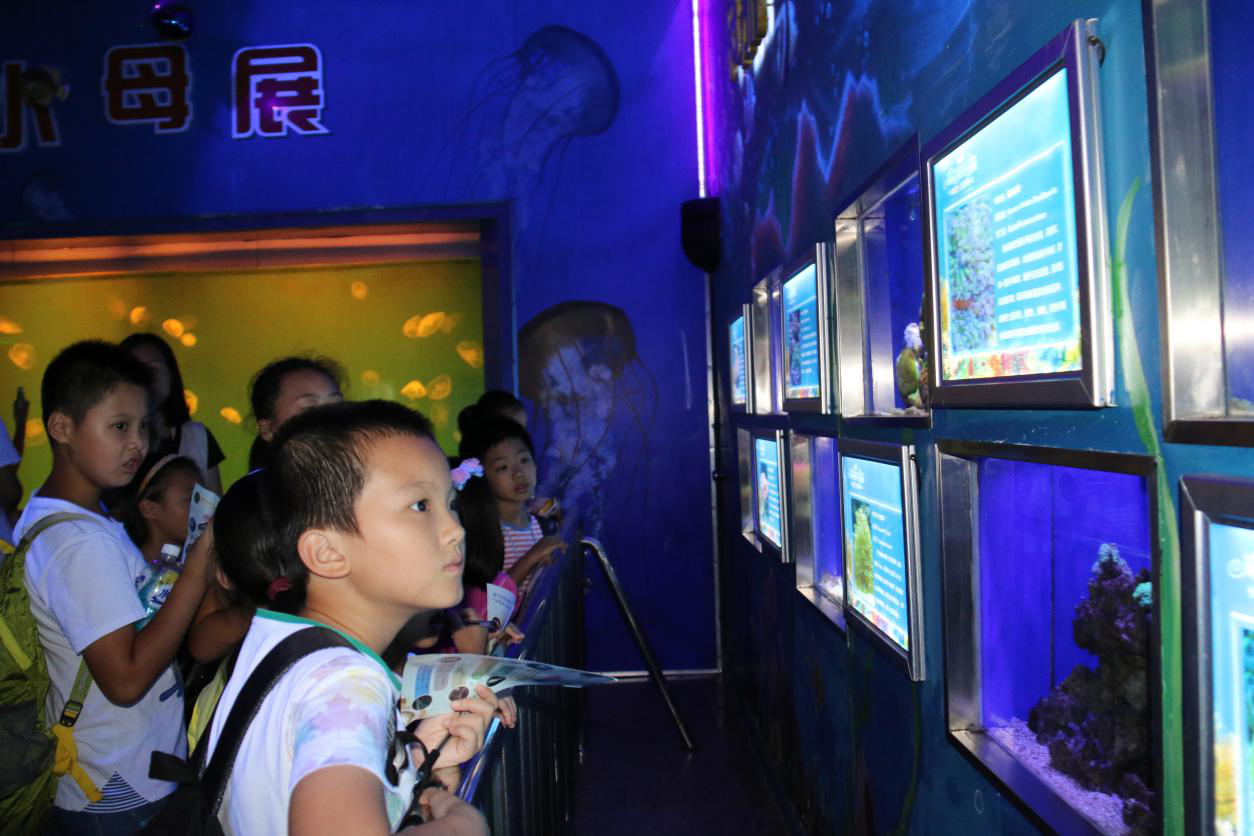 Educational Programs
Every year the Underwater World Xiamen devotes to promoting environmental awareness and knowledge of the rich aquatic life worldwide to students visitors through live exhibits and various educational programs. The programs organized in the aquarium are: Educational Guided Tour in spring/autumn seasons, Summer/Winter Camps, Guided Family Tours, etc. Meanwhile outside the aquarium the Underwater World actively participates in regular educational programs organized by local authorities every year like Science Week in May, National Science Day, etc. The aim of these programs is to introduce young students to be aware of the importance of Marine Conservation and to initiate a movement of Start over Me! Hence for so many programs the Underwater World Xiamen has been accredited as an Education Base by authorities on a city, a provincial and a national level since 1999.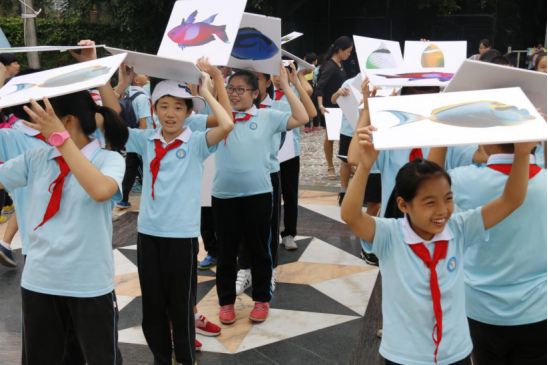 ??